This article describes how to log into the Meet app on an iPad. If you have a DS-owned iPad, you should already have the Meet app on the home screen. It will look like this: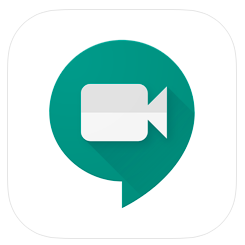 If you are using a home/personal iPad, you will need to download the Meet app from your iPad's App Store (free but will require your personal Apple ID to install).
Please view the following video as your walk-through guide:
You will need to provide full DS Google credentials (for Meet or any other Google app):
*(Note: 3rd grade and above use their birthday format password. Please reach out to your teacher or Campus Technology Coordinator if you do not know it).
If you continue to experience problems logging in, please fill out a tech ticket.