This article describes how to log into the Clever app on an iPad. Clever is a single-sign-on service Distinctive Schools uses to simplify access to many core curriculum programs.
With your Distinctive-issued iPad, you should already have the Clever app on the home screen. It will look like this: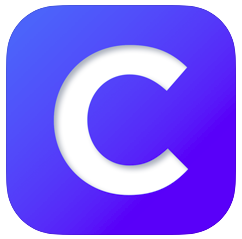 If you are using a home/personal iPad, you will need to download the Clever app from your iPad's App Store, along with some other DS programs such as Lexia Core5 Reading, iReady & Seesaw (all apps are free but will require your personal Apple ID to install).
Please view the following video along with the written information below as your walk-through guide to log in:
Younger grades can use the "K-1 Login" option with their student ID# as username.

example username: 12345678
Alternatively, you can also use the "Login with Google" option and provide full DS Google credentials:
*Passwords: Please reach out to your teacher or fill out a tech ticket if you do not know your password.
Clever Badges: Your teacher may have also provided you with a Clever Badge, which is a printed QR-code that stores your login info and automatically signs you in when presented to the front-facing camera at the initial Clever launch screen.
Troubleshooting:
If you are having problems logging in, a common problem is that the login screen is not the correct district. Please verify that your Clever login screen says one of the following at the top: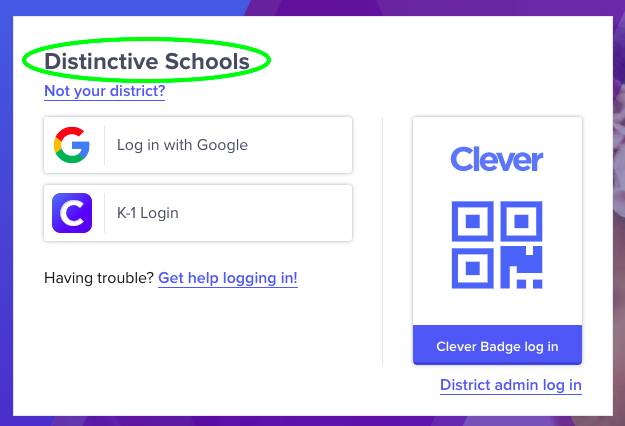 If your login screen does not read as one of the above, click the "Not your district?" link, then on the following screen search for your campus by typing "Distinctive Schools" and choosing your location.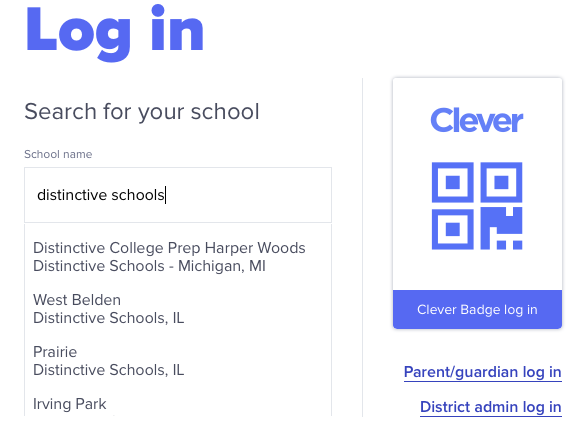 *Important note for Chicago Schools: DO NOT choose any similarly-named campus that says "Chicago Public Schools" underneath; it must say Distinctive Schools under the entry or your login will not work.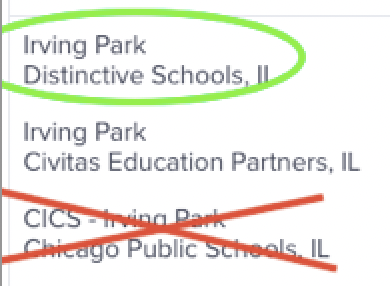 If you continue to experience problems logging in, please fill out a tech ticket.
Este artículo describe cómo iniciar sesión en la aplicación Clever en un iPad. Clever es un servicio de inicio de sesión único que Distinctive Schools utiliza para simplificar el acceso a muchos programas curriculares básicos.
Con su iPad emitido por Distinctive, ya debería tener la aplicación Clever en la pantalla de inicio. Se verá así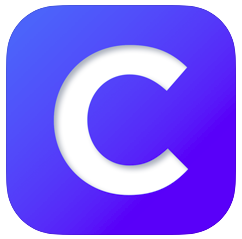 Si está utilizando un iPad doméstico / personal, deberá descargar la aplicación Clever de la App Store de su iPad, junto con algunos otros programas de DS como Lexia Core5 Reading, iReady y Seesaw (todas las aplicaciones son gratuitas pero requerirán su Apple personal ID para instalar).
Vea el siguiente video junto con la información escrita a continuación como su guía paso a paso para iniciar sesión:
Los grados más jóvenes pueden usar la opción "K-1 Login" con su número de identificación de estudiante como nombre de usuario.

ejemplo de nombre de usuario: 12345678
Alternativamente, también puede utilizar la opción "Login with Google" y proporcionar las credenciales completas de DS Google:
* Contraseñas: comuníquese con su maestro o complete un boleto técnico si no conoce su contraseña.
Insignias Clever: es posible que tu maestro también te haya proporcionado una insignia Clever, que es un código QR impreso que almacena tu información de inicio de sesión y te registra automáticamente cuando se presenta a la cámara frontal en la pantalla de inicio de Clever inicial.
Solución de problemas:
Si tiene problemas para iniciar sesión, un problema común es que la pantalla de inicio de sesión no es el distrito correcto. Verifique que la pantalla de inicio de sesión de Clever indique una de las siguientes opciones en la parte superior: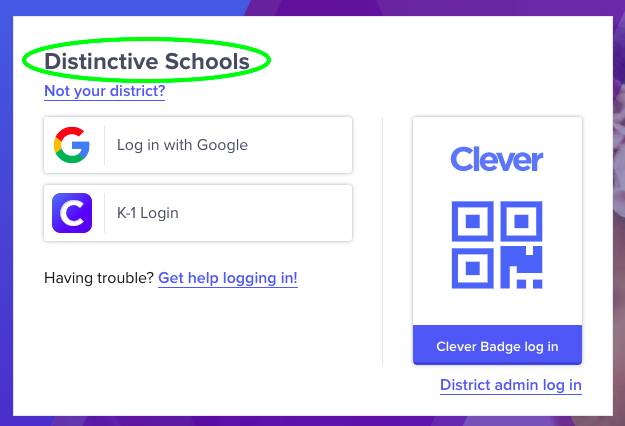 Si su pantalla de inicio de sesión no se lee como uno de los anteriores, haga clic en "Not your district?" enlace, luego en la siguiente pantalla busque su campus escribiendo "Distinctive Schools" y eligiendo su ubicación.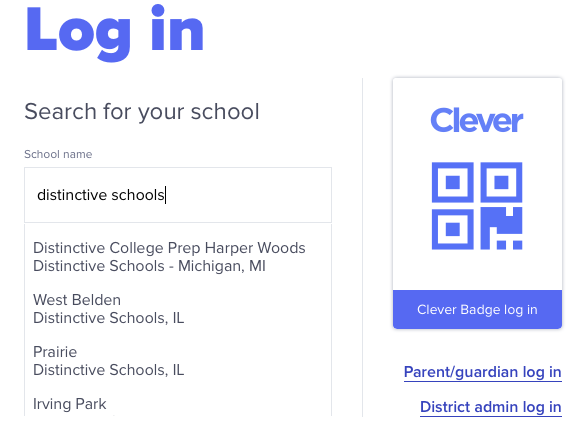 * Nota importante para las escuelas de Chicago: NO elija ningún campus con un nombre similar que diga "Escuelas públicas de Chicago" debajo; debe decir Distinctive Schools debajo de la entrada o su inicio de sesión no funcionará.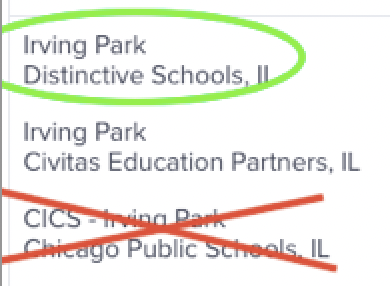 Si continúa teniendo problemas para iniciar sesión, complete un ticket técnico.