This article is for troubleshooting Distinctive Schools' student & staff iPads that may be experiencing a variety of issues. Restarting an iPad is a quick & easy troubleshooting step to try first.
Soft Restart
If you find that your iPad is running a bit slow, or is a bit "glitchy" — but is still responsive to your touches — then you should try a soft restart. A soft restart is simply turning your iPad off and on again:
Press and hold the Power button until the slider appears on the screen. For most DS iPads, the power button is the physical button on the top-right edge when you hold it in portrait orientation.
Drag the slider on the screen from left to right to turn your iPad off.
Once the iPad is completely off (totally black screen), press and hold the Power button again until it starts up and you see the Apple logo on the screen.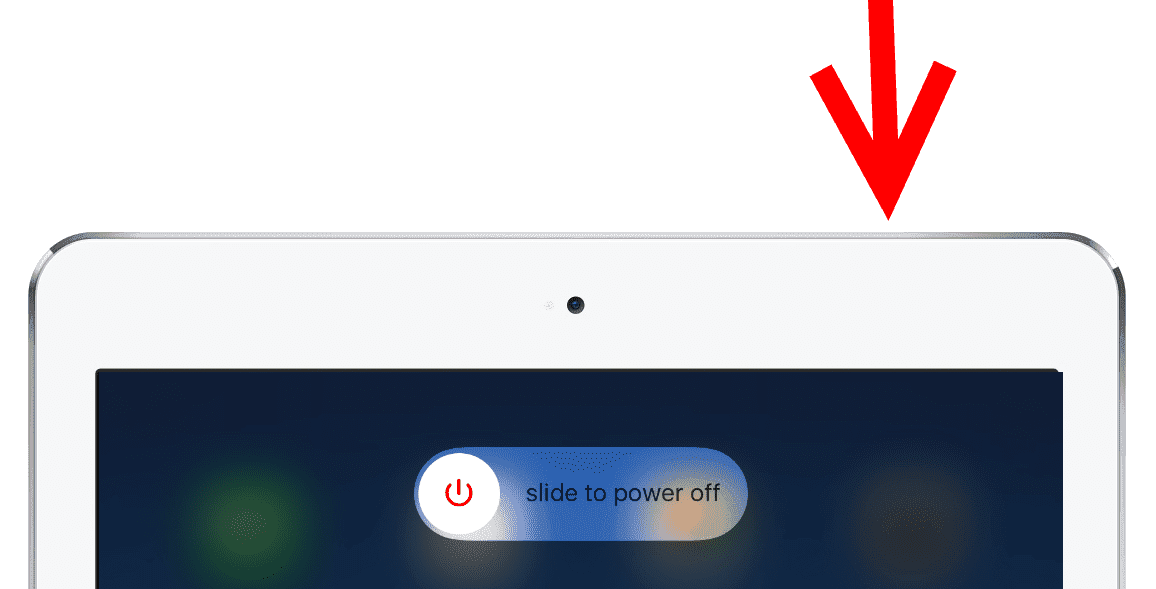 Force restart
If your iPad screen freezes up, or you find that it's not responding to taps in the usual way, or the soft reset didn't fix the "glitch", it's time to try a force restart instead.
Note: If the issue with your iPad is that it appears to be off (blank/black screen) and not responding to a normal power-on, try this step with the charging cable in and adapter plugged in a good outlet.
Hold down the Power button and the Home button (circle button under the screen) together until the iPad turns off and reboots. You can let go when you see the Apple logo on the screen.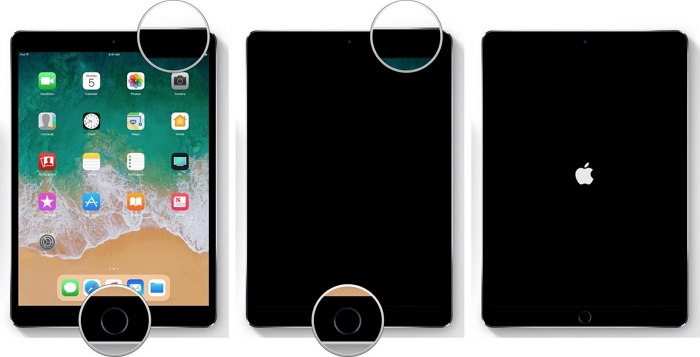 Still Experiencing Problems?
If you are still having issues after trying a soft & force restart, please fill out a tech ticket.
Credit: This article sources images from Lifewire and imyfone, and edited written material from Digital Trends