The chart below is meant to provide a basic understanding of how *Teacher role & Student role accounts are created in Clever, and subsequently how curriculum teacher & student accounts are then generated (and who gains access to what accounts).
*The "lead teacher" designation of a section in PowerSchool denotes who eventually receives the Teacher account of each curriculum type (usually based on the section's subject). For instance, the "lead teacher" for an ELA section in PowerSchool will result in that teacher having Benchmark assigning capabilities for that section.
NOTE: Clever "Teacher" roles are different than "Staff" roles. "Staff" accounts are manually created (not synced from PS) for teachers/coaches/administration who are not the "lead teacher" of PowerSchool sections in order to gain broad visibility to student reporting.
Fundamentally, everything starts with PowerSchool.
If PS scheduling is missing or incorrect, then Clever and curriculum accounts will also be missing or incorrect.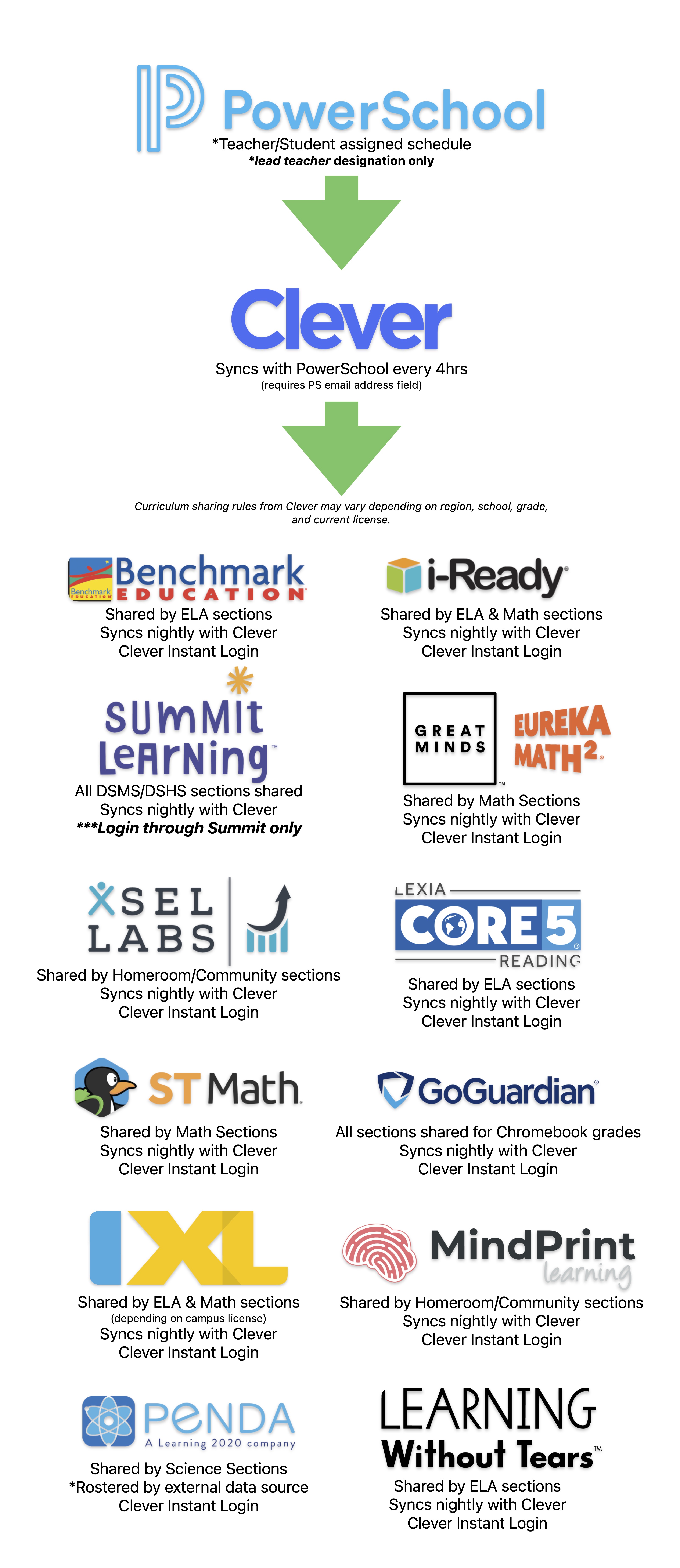 Want to learn more about your Clever Teacher account? Become and expert by enrolling in Clever Academy!